Sara Jane Parsons - Truly Beautiful
Episode 105
·
June 7th, 2021
·
1 hr 1 min
"I feel like by becoming an artist it's helped me to become who I am. And it's helped me to accept my body. Not that I didn't love my body, but going to figure drawing and drawing every type of persons body was such a powerful thing for me. To realize that every body really truly is beautiful."
Painter Sara Jane Parsons specialty is realistic portraits of people, landscapes, still lifes, and figure studies, all rendered beautifully in graphite or watercolor, although she did recently start learning how to work with oil paints. The incredible thing is that she creates all of her work while holding the paintbrushes and pencils in her mouth.
At the age of twenty, a spinal cord injury left her paralyzed from the neck down, but that did not stop her from getting a law degree, working jobs combining legal and social work to help hundreds of people, traveling broadly, and pursuing anything that interests her and cultivating a life that is joyful and creative.
She is a proud member of the Association of Mouth and Foot Painting Artists, a great organization that helps artists with disabilities support themselves through creating artworks that are placed on products sold far and wide. Sara Jane is such a sweet, driven, and passionate artist, and it was a joy to talk and spend some time with her and be inspired by her story, her resilience, and her dedication to being an artist.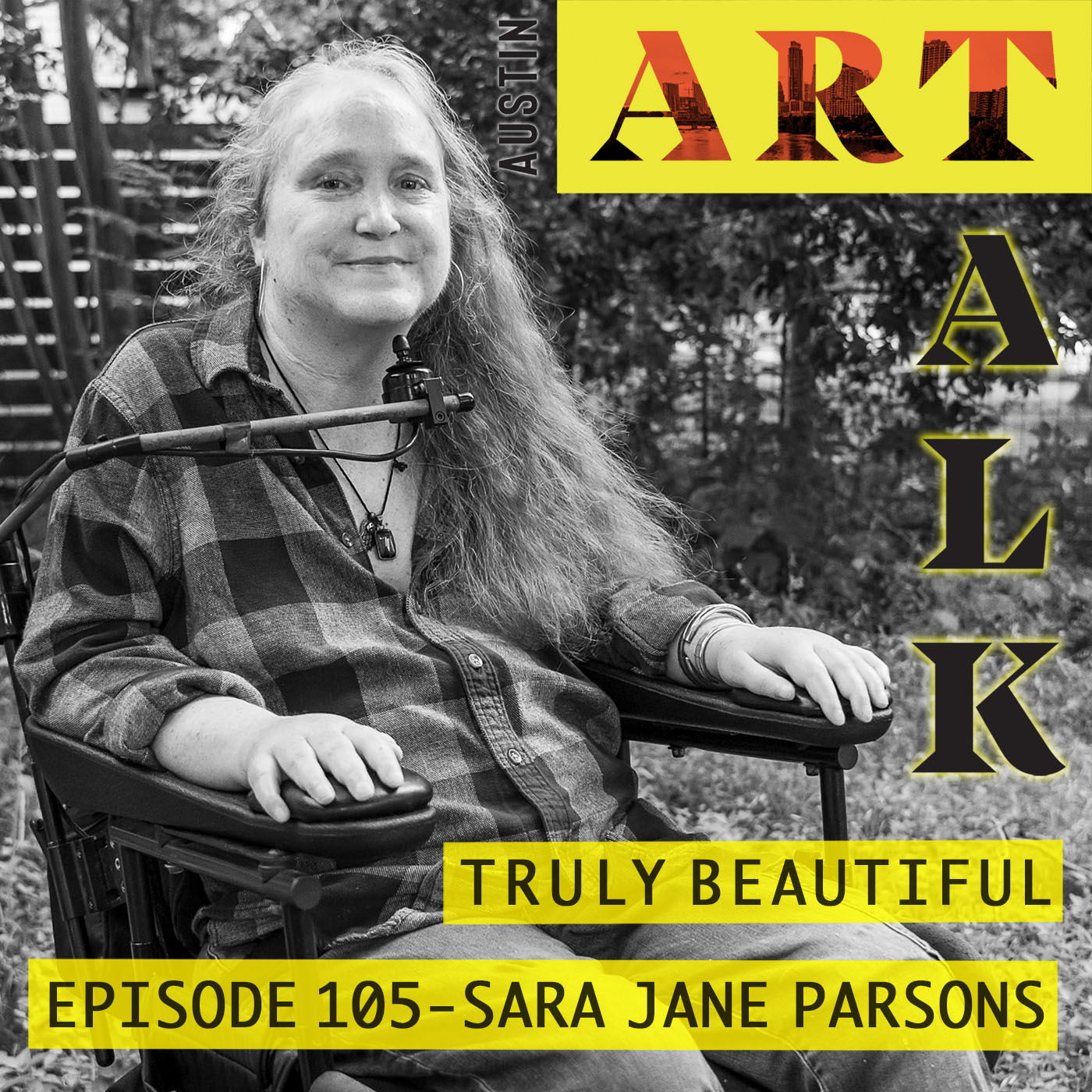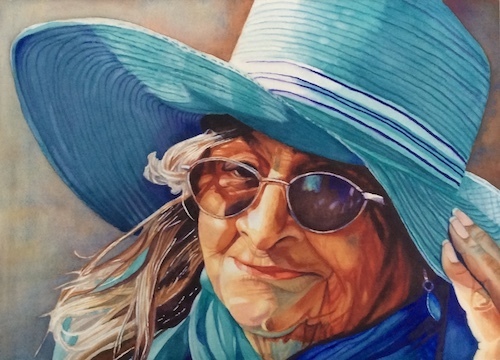 "Helen", Watercolor, 13.5" x 18" By the courtesy of the
Association of Mouth and Foot Painting Artists Worldwide


This interview has been edited and condensed for clarity.
The podcast is sponsored by Ivester Contemporary and East Side Picture Framing
Intro music generously provided by Stan Killian