Adrian Armstrong - Stronger Together
Episode 106
·
June 17th, 2021
·
1 hr 2 mins
"I think it's so important that we accept each other for our differences, and just come together like brothers and sisters. We're stronger as a unit. We're stronger together. Again, community is so important."
Adrian Armstrong is a multitalented and multidisciplinary artist who creates powerful figurative portraits primarily by combining painting, collage, and circular strokes of a ballpoint pen, as well as working with printmaking and creating music. One of his goals to combine all of the mediums he works with into one cohesive experience.
And as he states on his website "He aims to portray what it means to be an African American living in modern America" We had a wide-ranging conversation about his life, starting with growing up in Nebraska and the importance of his family, to moving to Austin and creating a new community here to participate in and help to support and grow.
I'm inspired by Adrian's work ethic and dedication to creating great work, pushing himself to be better, while also helping to support others as much as he can.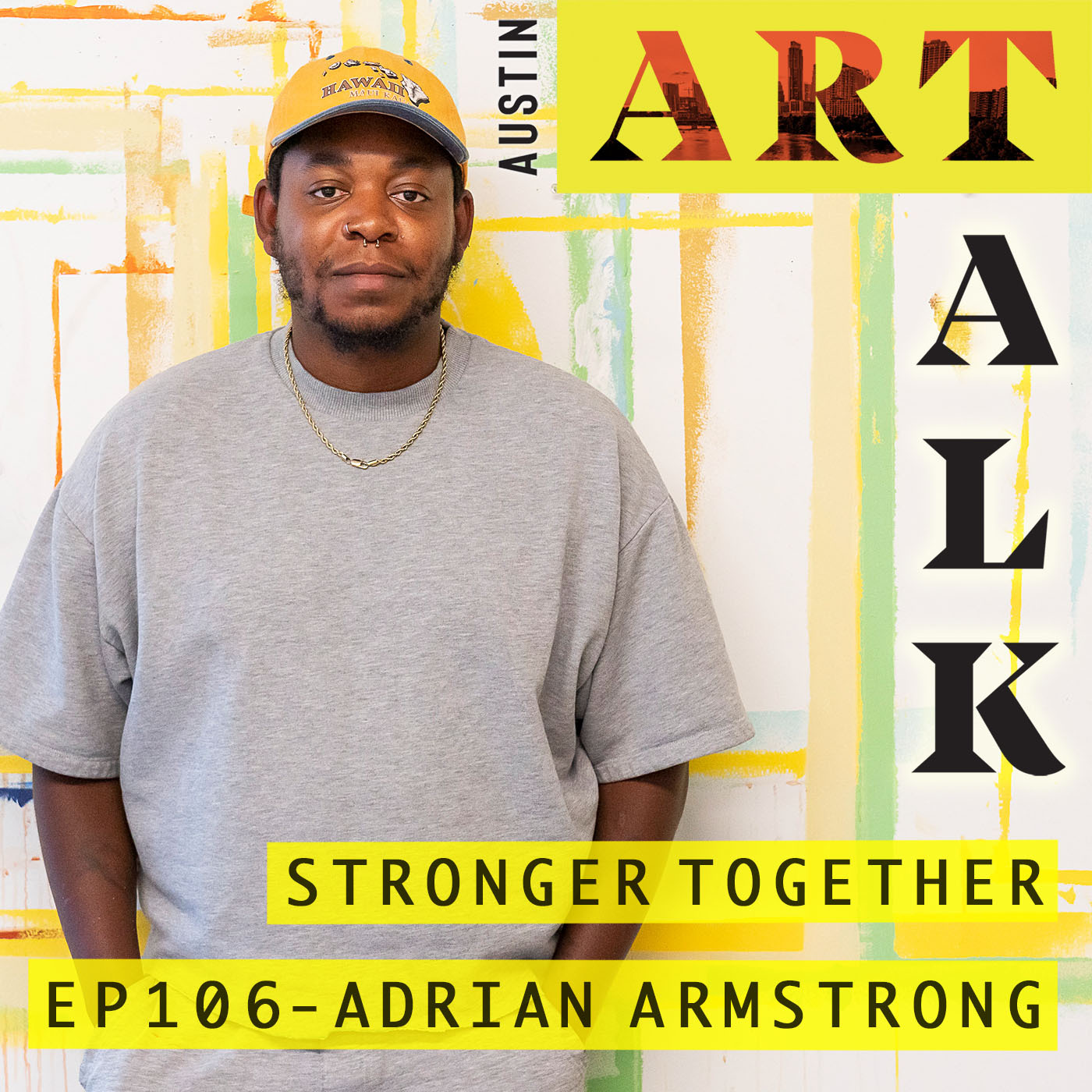 This interview has been edited and condensed for clarity.
Intro music generously provided by Stan Killian