Keith Kreeger - Objects Matter
Episode 76
·
November 16th, 2019
·
1 hr 10 mins
"It's always scary to stop doing something. But if you don't stop doing something, you can't do something new. Every time I've stopped doing something other opportunities came, or I had time to try something new."


Keith Kreeger loves clay. For the past 25 years he has dedicated himself to forming and shaping various types and colors of that material, into beautiful bowls, vases, plates, and many other objects that are intended to be used and enjoyed. After college he set up his first potters studio in Cape Cod, where he grew and honed his artistic and business skills. Then a move to Austin shifted the aesthetic of his work to more simple forms with subtle lines. The look and profile of his business has also evolved over the years as he has strived to stay in tune with his core values and maintain a balance between work, family, what feels right, and what makes sense. His customers are people who care about where the things in their life come from and how they are made. Objects matter. Keith and I talk a lot about his business but also delve into his history in ceramics and his philosophies about his art, his customers, and how he figured out where he is headed.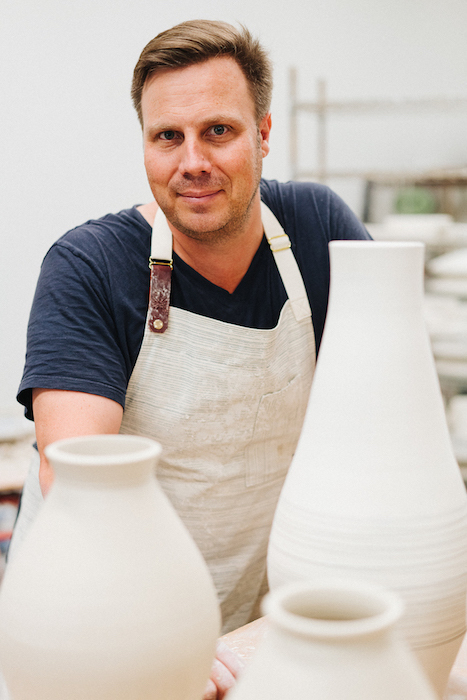 Photo by Chad Wadsworth
Text courtesy of Keith's website.
Meet Keith
Besides being the proud owner of 32" paella pan, Keith is an artist, designer and maker. Hailing from the East Coast, Keith got to Austin as quickly as possibly with this wife and three children. Previously he had a studio and contemporary craft gallery on Cape Cod for 12 years.
Keith's aesthetic comes from the singular idea that "objects matter," and his work reflects that simple phrase, exemplifying clean, polished and modern design.
A past-president of the board of Big Medium, the arts nonprofit that produces the East Austin Studio Tour, West Austin Studio Tour and the Texas Biennial, Keith currently sits on the board of the Austin Food and Wine Alliance, the advisory board of Austin Bat Cave and is an active supporter and advocate for the Andy Roddick Foundation.
When he's not behind the wheel, he can be found making strong espresso, epic playlists, hosting as many rad events in town as possible and driving his kids to their soccer games.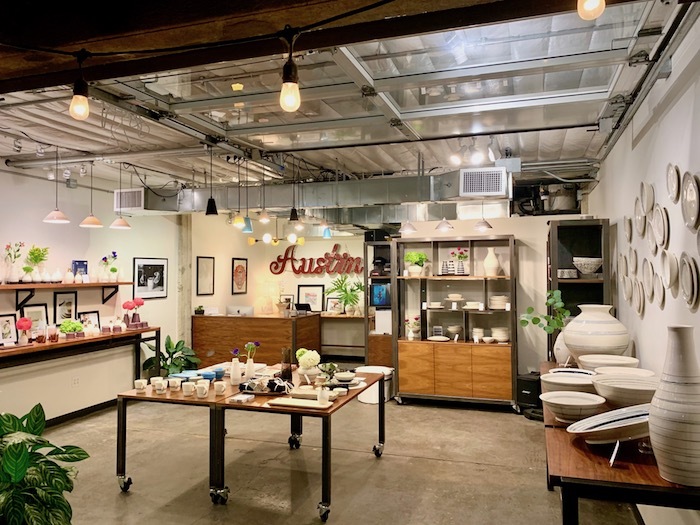 Keith's Austin showroom
Normal hours - Wednesday-Friday, 11:00 am - 5:00 pm
916 Springdale Rd Bldg 3-104, Austin, TX 78702
EAST AUSTIN STUDIO TOUR
November 16–17 & 23–24, 2019
12pm-6pm


Some of the subjects we discuss:
Canopy
Labels
Making the shift
Instagram
Standing out
What drives him
Being a potter
Traditional path
True fans/new people
Working with chefs
Selling wholesale
Something new
Art of the pot
Convention life
Supportive partners
Anniversary
Sharing the work
Social media
Fun opportunities
Connections
Hand of the maker
1000 years old
In the moment
Capacity
Something lasting
What we are making
Defining for yourself
Largest order
Re-evaluating
College in NY
In love with ceramics
Success/failure
Toshiko Takaezu
Working with a legend
Do it now
Cape Cod Studio
Collectors/tradition
Reduction firing
Change of aesthetic
What is porcelain
Move to Austin
Getting established
Cobra stuidos/EAST
Functional objects
Dinnerware
Made to order
Using molds
Expectations
Size of studio
Making decisions
Starting/finishing


This interview has been edited and condensed for clarity.
Intro music generously provided by Stan Killian