Rehab El Sadek - Transient
Episode 77
·
November 23rd, 2019
·
58 mins 30 secs
"As any conceptual artist you feel like you are a reflection of the people around you. It's not like you do what people want. It's more like you try to just feel, what is the concerns or what is the highlights of your society. And how to connect people. And how to connect with people. And that's what I love making through art."


Rehab El Sadek is a conceptual artist who's work often has the aesthetic of objects discovered in the course of an archeological dig. And even though the work may have been just created, the mystery of it's provenance and age allow the viewers imagination to expand and explore all of the rich and intriguing possibilities. Rehab's work gets inspiration from all of the different places that she travels and from the people that she meets and what she can discover and learn from them. Her work evolves through time as she converses with those who view her exhibitions. There in those dialogues she finds the next steps of growth and reaction. Her newest exhibition, Transient, explores how we can better learn to understand each other and what it is to belong and where you call home. What a delightfully sincere and thoughtful conversation this is. Please enjoy and be sure to check out Rehab's work online and in person if possible.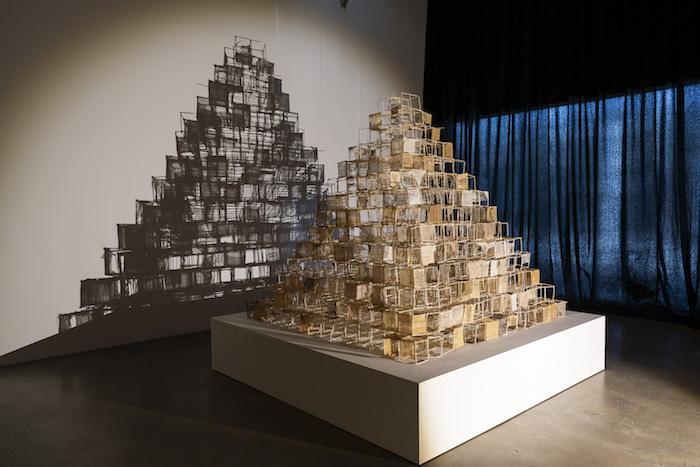 The Memory Palace exhibtion at Big Medium, June 2019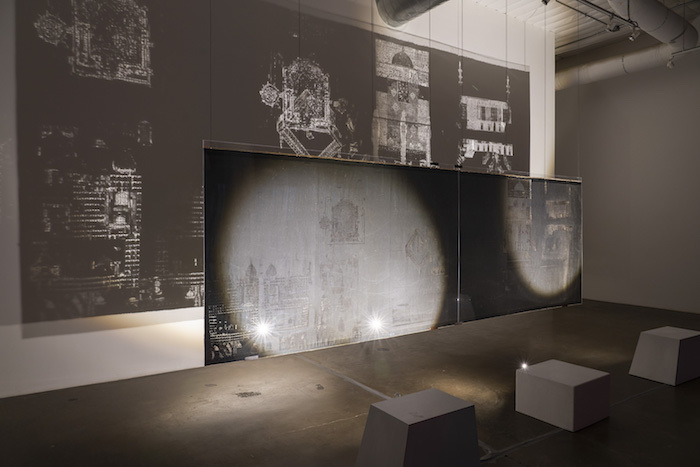 The Memory Palace exhibtion at Big Medium, June 2019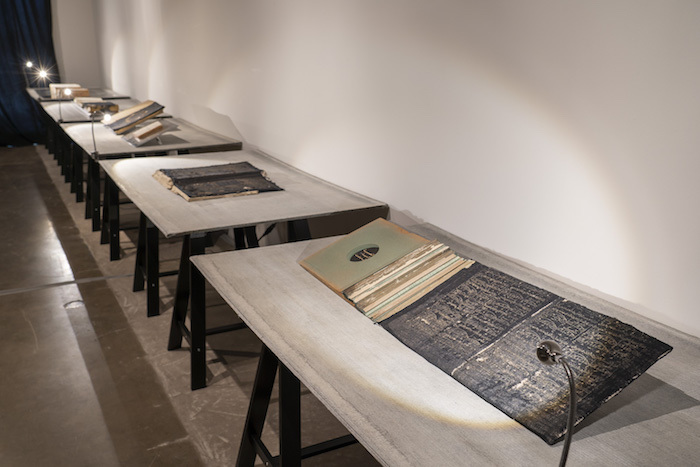 The Memory Palace exhibtion at Big Medium, June 2019


Statement & Bio courtesy of Rehab's website


Statement
I value the opportunities art provides me to connect with people on an emotional and intellectual level. Meditation on interior space, immersion into unique overlooked outdoor places, and examination of alarming social and political trends taking place in the world inform the artistic inquiries of my practice.
Bio
Austin-based/Egyptian-born Rehab El Sadek is a conceptual artist whose career has spanned over 25 years. Meditation on space and immersion into overlooked places inform the artistic inquiries of her practice. She has initiated workshops and creative social practice interventions on issues ranging from women's rights in Sinai to the challenges facing disadvantaged children in Nairobi.
El Sadek has participated in group and solo shows at Lumen Travo Gallery (Amsterdam), Borusan Art Gallery (Istanbul), Ashkal Alwan (Beirut), the L.A. Freewaves Festival at MOCA Geffen Contemporary (Los Angeles), La Photographie Africaine (Bamako), and The Women's Museum (Dallas). In 1999, she was chosen by Jannis Kounellis for his Pavilion at Biennale Dei Giovanni Artisti (Rome). In 2009, she was part of "Rebelle: Art and Feminism 1969 - 2009" at Museum voor Moderne Kunst (Arnhem). Her awards and residences include the UNESCO-supported Artists' Bursaries at Gasworks Artists Studios (London) and the Thami Mnyele Residency Award (Amsterdam). She is also the recipient of an Installation Prize at the Sharjah Biennale (Emirates).
In 2017, El Sadek was named the City of Austin's first Artist-in-Residence, exploring environmental and social issues embedded in the city's Watershed Protection Department. Her current, deeply personal work draws inspiration from ancient and classical architecture, modern architectural theory and explores broad themes of immigration, belonging, communication, and language. El Sadek holds a degree in art from the University of Alexandria (Egypt).


Current and upcomming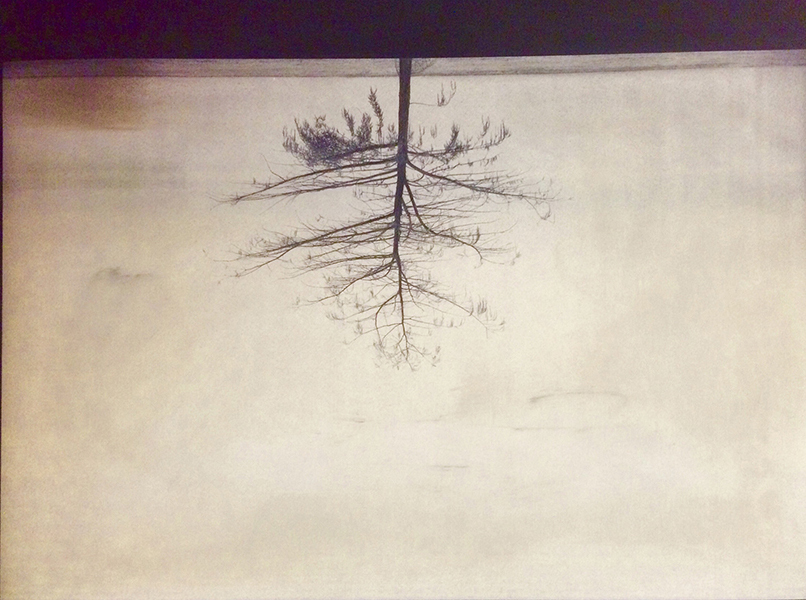 Thin City, 2019, Mixed media on paper, 28 x 37in


Rehab El Sadek: Transient
Prizer Arts & Letters
2023 E Cesar Chavez St
(512) 575-3559
Through January 4th, 2020
With Transient, artist Rehab El Sadek continues her exploration into issues related to immigration, belonging, communication and language. Utilizing sound installation, photography and the written word, El Sadek meditates on residential spaces and our relationship to them and to each other.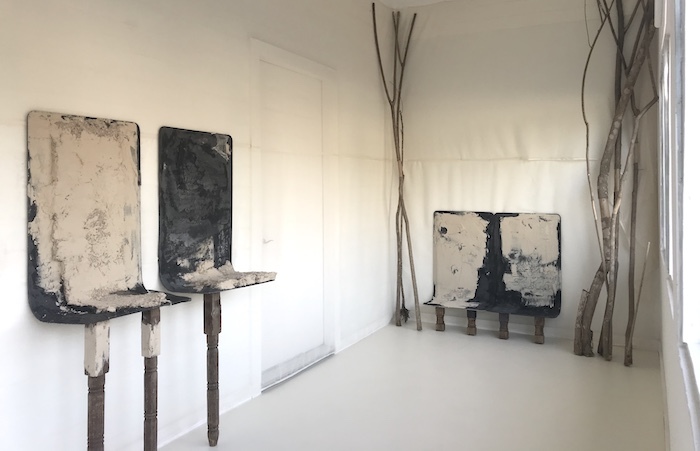 Transient at Prizer Arts & Letters


Some of the subjects we discuss:
Artist statement
Inspiration
Positive change
Support for the arts
Fathers influence
Archeology
Human culture
Aged objects
Feedback from viewer
Life as a child
Always by the window
Art school/painting
Beautiful time of life
Working in fashion
1st Cairo exhibition
Book sculptures
Traveling from Egypt
London-Empty Shapes
Moving to the US
Self preservation
Being an immigrant
Moving to Austin
Artist in residence
Watershed protection
The Memory Palace
Architectural projections
Building the pyramid
Transient exhibition
Different voices
Community involvement
Making connections
Prizer/EAST


This interview has been edited and condensed for clarity.
Intro music generously provided by Stan Killian