Karen Offutt
Episode 75
·
November 10th, 2019
·
1 hr 4 mins
"My goal has always been to make a painting breathe with realism, but when you get up to it you can really see the brush quality. That is what I've always been drawn to when I look at work. That has been my obsession since I was very young."


Karen Offutt is a figurative realist painter and one of the founders of Austin's own Atelier Dojo, a professional arts academy offering classes, workshops with visiting artists, open studio sessions, and a new intensive study program starting next year. After growing up with a love of drawing and art, it took Karen quite a lot of searching to find the instruction and community she desired. After many years of serious study which eventually led to teaching others painting, she has made a respected name for herself in the realism community and also through the growth and reputation of the school she started with fellow painters, Jennifer Balkan and Denise Fulton. We talk about her practice, about the school, and what she has learned in all of her different roles including motherhood, and how her work continues to evolve.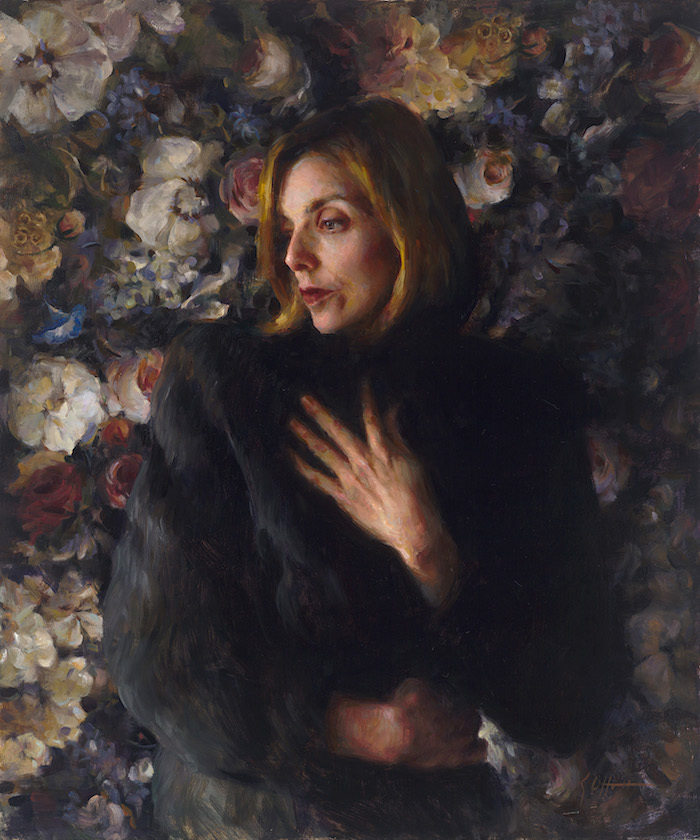 Wallflower ‐ Oil ‐ Panel ‐ 24 x 20


Bio courtesy of Karen's website.
Karen Offutt was born and raised in Dallas, Texas by a creative family who encouraged her to explore her artistic talent from an early age. Her father was an artist and her mother is a designer and owner of a needlepoint company. Throughout her formative years, Karen excelled in art classes and participated in several art exhibits. As a young adult she sought a more serious outlet for her talent. Not finding the ultimate education for the type of realism she sought, Karen found art related jobs to keep her motivated. Learning to paint with oils was her goal and found that opportunity Austin Fine Arts Classes where she learned a more classical approach. From there, she attended workshops from nationally re-nowned artists and from there began to find her own path in her creative journey.
From her studio in Austin, Karen approaches her paintings with an atmospheric sensitivity combining shape, tone line, and color. The inspiration of her preferred subject matter comes ultimately from the figure. "I have always loved painting people whether in natural surroundings or in a more staged setting." "As and artist, I am very aware of my environment which invites me to be a constant observer. I see potential in everything and my emotional reaction guides me to the specific inspiration. There are different aspects to my painting, for example technical skill, creative freedom and emotional truth. My goal is to create work that guides all these elements in a direction that moves me."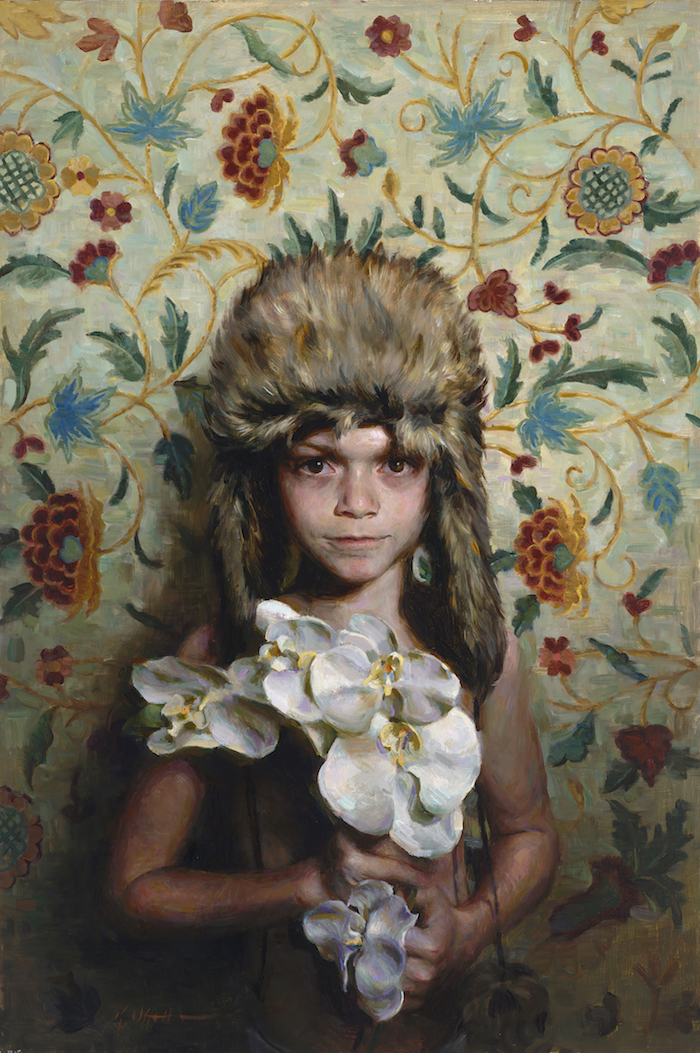 Offspring ‐ Oil ‐ Panel ‐ 30 x 20


Atelier Dojo
916 Springdale Road
Building 2, Suite 106B
Austin, TX 78702
(512) 220-1058
info@atelierdojo.com


Some of the subjects we discuss:
When we met
Type of painting
Less is more
Abstraction
How you feel
Many layers
This moved me
That's really me
Model Meeghan
Wallflower painting
It doesn't end
Capturing a moment
Liking your old work
Striving to improve
Evolving the work
Drawing growing up
The right brain
Modern art influence
Austin Fine Art Classes
Jennifer Balkan
Painting community
Idea for Atelier Dojo
Motherhood
Taking a break
Personal aspects/People
Painting sons
Working with models
Building a composition
It's all a blur at first
Teaching painting
Encouraging students
You have to want it
Guiding students
Fear and pressure
Piecing together skills
Realism vs. Modern
Connecting to now
Having the skill
Recognition
Favorite things
Selling work
The business side
Austin/Atelier Dojo
Foundational skills
Dojo Academy
Classic structure
How to get started
Expanded world
EAST events


This interview has been edited and condensed for clarity.
Intro music generously provided by Stan Killian