Susannah Morgan - For The Love Of Art
Episode 74
·
October 30th, 2019
·
1 hr 10 mins
"The nature of the business is relationship building. With clients, with artists, with framers and installers. The people that make up this whole ecosystem we call the art world. Even people who come and pack the work and ship it, even they need to understand. Building up trust with all of these people I think is important. So in building relationships you have to be true to who you are as a person. I think it is something we re-learn even on a personal level, is just being true to who you are and knowing who you are. And I think you will be more successful if you have a good handle on what that is."


Susannah Morgan's passion for art began with inspiration from her grandparents, and has followed her through college, working at a gallery in NYC, running a gallery in Austin, and art consulting for corporate clients on sometimes very large projects. A year ago with all of that experience and knowledge under her belt, she ventured out on her own to work directly with collectors and artists in a broader and more personal way. I think most any artist who listens to this conversation with get something out it. Susannah really knows her stuff and is not afraid to share. We go into great detail about what she offers as an adviser and some of the tips you can take and run with. I really enjoyed speaking with her and hope that some of you will be inspired by this conversation to seek out her help or someone like her. To get organized, to get a proffesional perspective on your work and the industry, and to hopefully find the success and freedom that most of us desire in our careers as artists.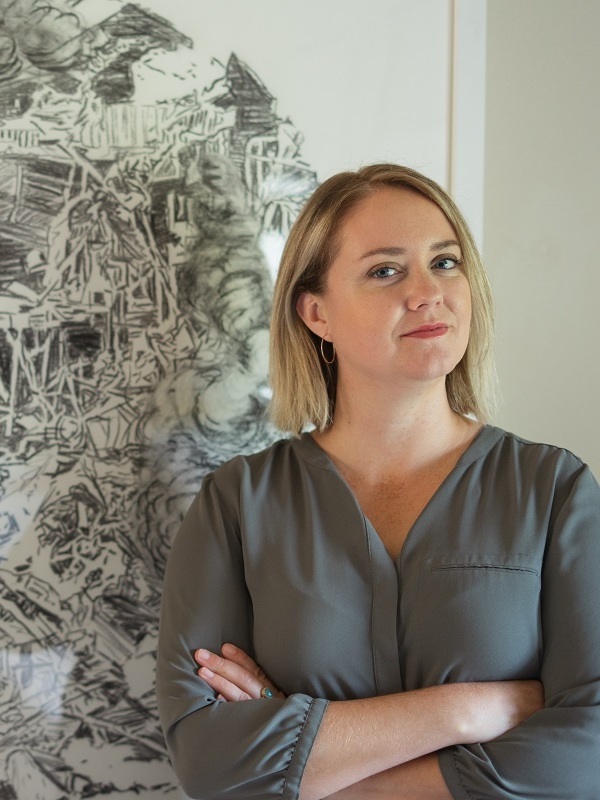 Headshot photography by Jonathan Morgan Photography
Text courtesy of Susannah's website
SKM Art Advising is a vital resource and partner for collectors, designers, and artists. Relationships are central to our mission, and our clients' vision is our primary focus. We work closely with collectors across the United States to build meaningful art collections, interior designers to put the finishing touch on their gorgeous projects, and artists to understand the business of art. By working with SKMAA, our clients gain access to our positive industry relationships, and benefit from our extensive industry experience.
Founder Susannah Morgan has built a career in New York and Austin both in the residential and commercial sectors as an art consultant and gallery director. Susannah founded SKM Art Advising with the goal of connecting collectors and designers with meaningful artwork. She is active in the community, building strong relationships throughout Austin, Texas, and the United States with artists, gallery owners, and collectors.
In her free time, Susannah enjoys gardening, hiking, traveling, and spending time with her dog Maddy. She also volunteers her time with the Girls Advocacy League, a division of the Girls Empowerment Network in Austin.


SKM Art Advising
512-299-3062
Austin, Texas




Current and upcomming


2019 Exhibition Series
The Spaces Between
New works by Larry Goode
Opening Reception - Tuesday November 5 from 5:30- 8:00
Exhibition - October 30- January 6
Paris in a Bite
3801 N Capital of TX Hwy, Suite D-180
Austin, TX 78746
SKM Art Advising is proud to be mounting a series of curated exhibitions at The Gallery at Paris in a Bite in the Westlake neighborhood of Austin, Texas. Our intention with this series is to create a space of dialogue and to showcase work that we believe in.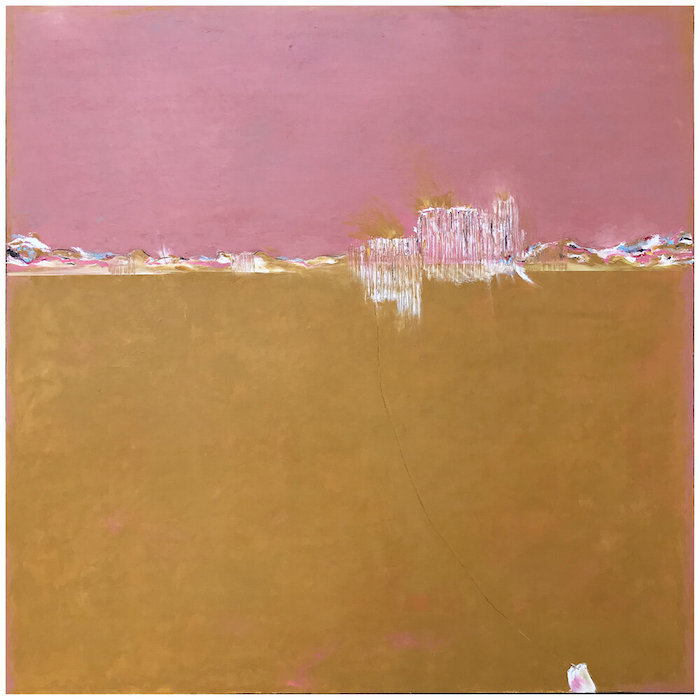 Larry Goode - Aiiric 48" x 48" Oil stick, oil on wood panel




Coffee Chat: Susannah Morgan
Thursday, November 7, 2019
9:00 AM 10:00 AM
Big Medium 916 Springdale Rd, Bldg 2 #101
Austin, TX 78702
Join us for our November Coffee Chat with Susannah Morgan, an art consultant and artist advisor. Susannah will share insights into collector behavior and best practices for artists learned through her experience in the field.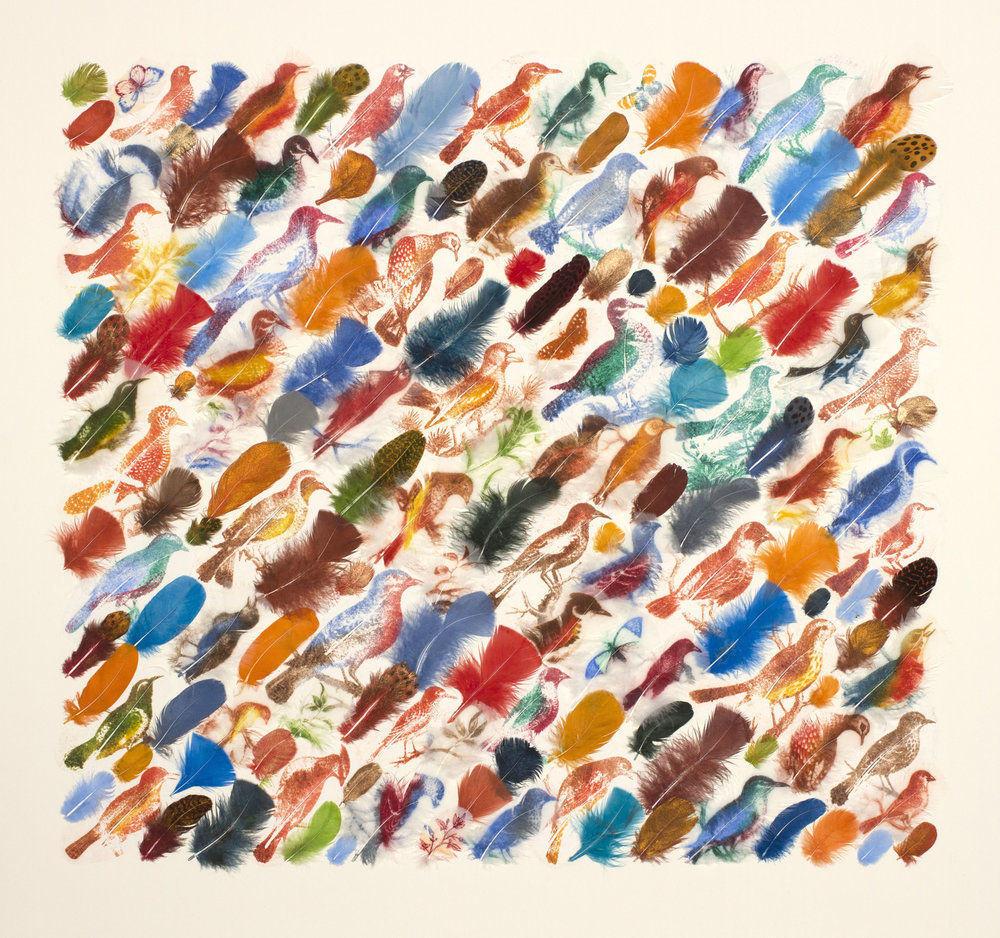 Rebecca Jewell - Multicolored Songbirds, Hand-printed and coloured goose, turkey, dove, and pheasant feathers with hand-printed tissue on archival mountboard, 33x35"
SKM Art Advising is the exclusive broker for Rebecca Jewell's work in Texas. We talk about this piece in the interview.




Some of the subjects we discuss:
SKM art advising
Collectors
Artist advising
The conduit
Love of art
Biographies
Grandparents
Publishing Co.
College at UT
Move to NYC
Volunteering at Met
Insurance job
Rebecca Hossack
Intentional practice
Working at the gallery
Move back to TX
Starting over
Davis Gallery
Skills learned
Relationships
Art + Artisans
Corporate clients
Learning the business
Artists approach
Out on her own
Business coach
Working w/collectors
Questions/Research
Presenting options
Within reach
Rebecca Jewel
Collection management
Getting organized
Pricing work
Gallery prices
Knowing value
Artist statements
Customization
Contacts/Goals
Accountability
Like a therapist
I need help
What is your job
Referrals/Resources
Girls Advocacy League
The Austin market
Artists she likes
Paris in a Bite
Work at a restaurant
CS Coffee chat


This interview has been edited and condensed for clarity.
Intro music generously provided by Stan Killian