Anne Mourier - Mother-Nature
Episode 107
·
October 6th, 2021
·
1 hr 22 mins
"We are fed with this idea that we have to be so much. And of course it's not true because each of us has a specific talent or specific things we are good at. I finally feel at this place of my life that I'm enough. I'm tying to do my best with the little corner of what I know how to do. So my goal is to keep passing this message and hoping that it's going to effect the life or the way of thinking of certain people."
Anne Mourier is a conceptual artist who was born in France and is now splitting her time between the east coast and Italy. We met many years ago in NYC and during my travels I made a point to visit her and sit down for an interview. Some of the themes she explores in her artworks are the feminine archetype, motherhood, quiet simplicity and beauty, home and the chores of domestic life, and maybe most importantly the environment and respect for life and nature. I'm so impressed with her wisdom, groundedness, her dedication to research and a commitment and openness to using any medium which might best communicate what she is trying to say with her work.
She also has a series of separate performances called Taking Care were she prepared meals for people, washed and item of clothing, and washed their feet. Of the work she states "I strongly believe that "Taking Care" is important and may possibly be the only way to mend our broken society:  Taking Care of our planet, Taking Care of things instead of replacing them, Taking Care of each other…"
As she says so well on her website her goal is "A harmonious future, free of its dualistic and antagonistic visions; a holistic future that would acknowledge the fluidity of the masculine and the feminine principle living in harmony within each of us, in nature, in art, in everything we touch, smell, and see."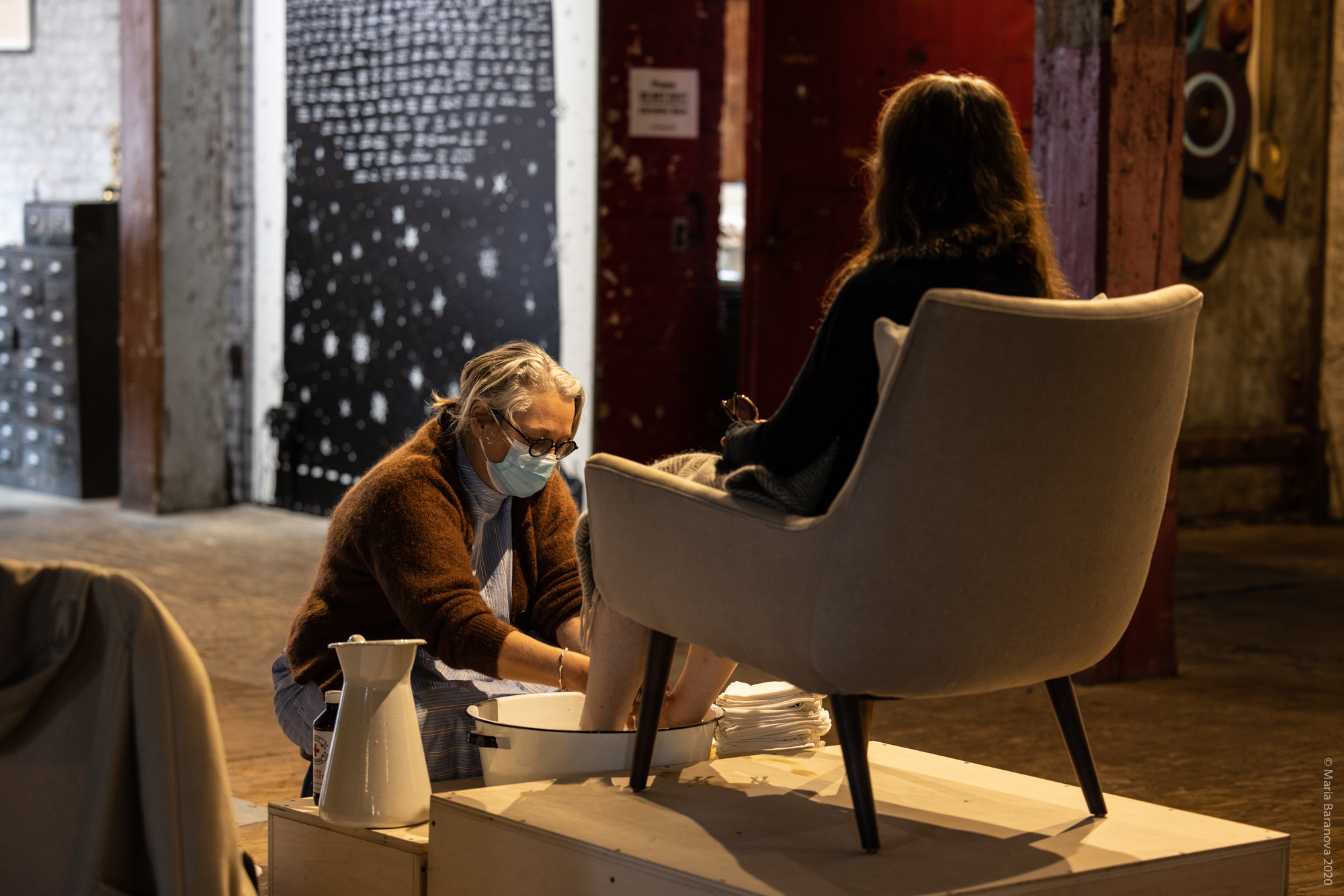 Taking Care: The Feet - Photo by Maria Baranova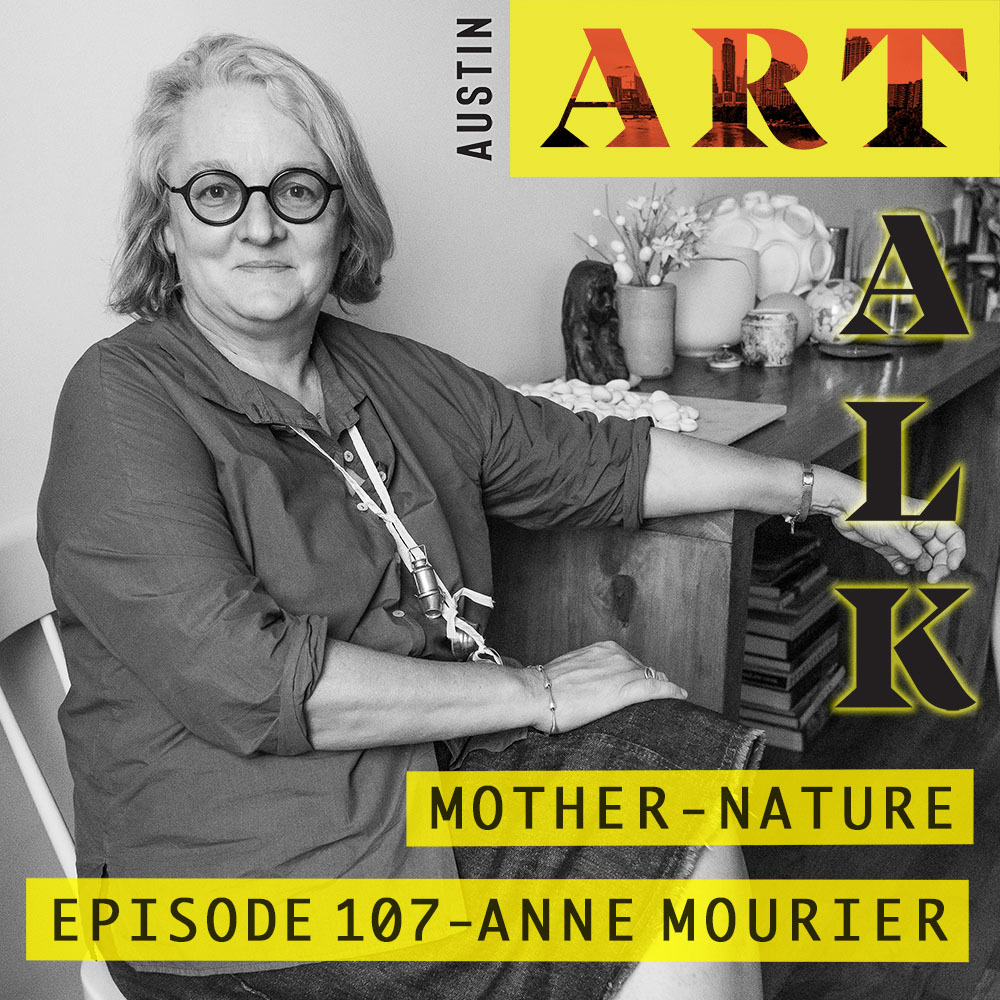 This interview has been edited and condensed for clarity.
The podcast is sponsored by Ivester Contemporary and East Side Picture Framing
Intro music generously provided by Stan Killian