Naomi Schlinke - Being Mobile
Episode 82
·
February 7th, 2020
·
1 hr 20 mins
"You don't just believe in yourself, You behave in a way that you can believe in yourself, trust yourself. You have to show up. You have to show up everyday in the studio. You have to put in your time to make this unreal thing real."


Naomi Schlinke is an visual artist who after many years as a professional dancer, decided to shift her energy primarily to painting. But dance and movement still inform the spirit of her work and the way it is created. As Naomi says in the interview, she provokes the conditions where her work comes to life through many specific choices, but also leaves much up to chance and strives to push the elements of each piece until the whole is activated by the limitations of the extent of the chosen frame. Her most recent body of work, Being Mobile, expresses the movement and iconic form of entities and symbols that seem familiar but also mysterious, elusive, and timeless. Naomi was just a joy to speak with and we laughed quite a bit. I love talking with artists who are so thoughtful about their work and who have such an interesting life journey and experiences to share.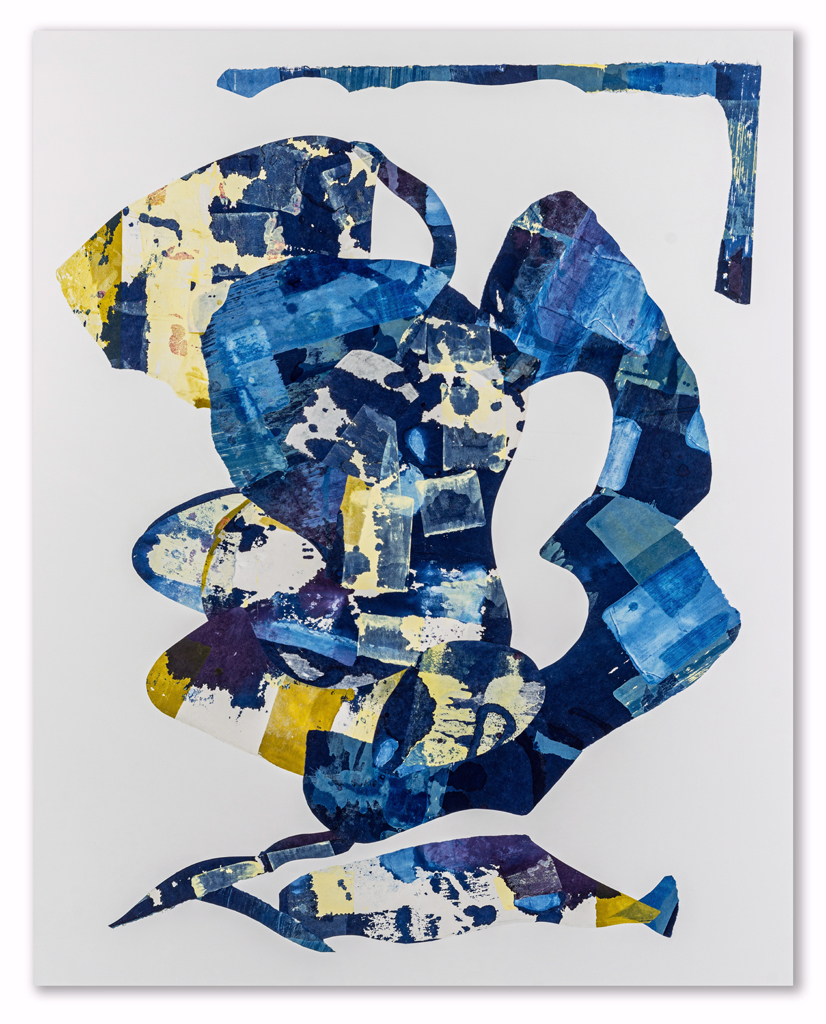 Big Blue 2019 60" x 48" ink on mulberry paper collage mounted to panel


Bio courtesy of Naomi's website
In the 1970's and early 80's, Schlinke danced with the Margaret Jenkins Dance Company and the Joe Goode Performance Group, both based in San Francisco. At that time, the San Francisco art and dance scene were strongly influenced by new concepts flowing from artists such as Merce Cunningham, John Cage, and Robert Rauschenberg, many of whom emerged from the hot house for avant-garde work at Black Mountain College, North Carolina. Much of Schlinke's approach to painting is founded on the experiences that she absorbed as a dancer in those decades. Before moving to San Francisco, she received a B.A. and M.A. in dance from the University of Wisconsin-Madison. Currently a resident of Austin, she grew up in Dallas, Texas.
Since relocating to Austin, Texas from San Francisco in 1994, Schlinke has exhibited her work at numerous venues including the Robert McClain Gallery in Houston, The Dallas Contemporary and the MAC, Women & Their Work, Texas State University in San Marcos, D Berman Gallery in Austin, D. M. Allison Gallery in Houston, the Dougherty Art Center in Austin, and Northern-Southern Gallery also in Austin. Before returning to Texas, she exhibited with the Braunstein-Quay Gallery in San Francisco.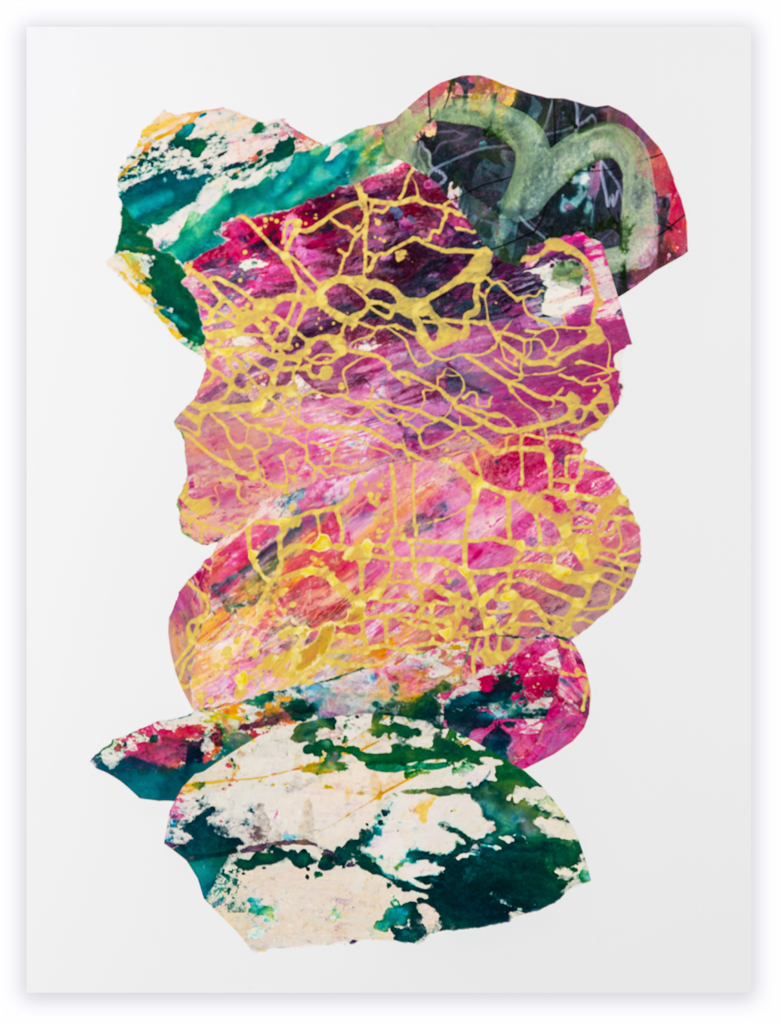 Coil Up 2019 48" x 36" ink on mulberry paper collage mounted to panel


NAOMI SCHLINKE and JAMES TURNER
Steps on Steppes
now showing at
NORTHERN-SOUTHERN GALLERY
1900-b East 12th Street near Chicon / Austin, TX 78702
Phillip Niemeyer, curator
Show Run: January 11 - February 15, 2020
Gallery hours Saturdays Only:
Jan 18, Jan 25, Feb 1, Feb 8, Feb 15
3:00pm - 6:30 pm
or for appointment, contact:
the gallery: hello@northern-southern.com
or the artist: naomi@naomischlinke.com


Some of the subjects we discuss:
Resonating work
Creating an environment
REM-Gensler
Daydreaming
Immersion
Studio visits
Describing new work
Religious art
Abstraction/movement
Beginnings of dance
Studying dance
Touring and performing
Writing and painting
European art tour
San Fran in the 70's
Dance experiences
Mind of another time
Foundational influences
Slowing down
Engaging with materials
Print with Coronado
Starting to use ink
Quoting myself
Ink and mulberry paper
Creating a life
Loft in SF/showing work
Move to Austin
Adventurous spaces
Collectors/prices
Chance/choice
Making paintings
Aesthetically rewarding
Arranging the pieces
Name and titles
Northern-Southern
Thanks


This interview has been edited and condensed for clarity.
Intro music generously provided by Stan Killian