Beili Liu - Resilience
Episode 70
·
September 23rd, 2019
·
1 hr 20 mins
"There are all these pressures and talks about how do you make your career. How do you make a living? How do you make it sustainable? How do you be an entrepreneur as an artist. And they are all great sounding, very trendy. But at the same time I want to come back and say, why did you want to be an artist? And what makes you want to wake up in the morning and run to the studio and make that thing. At the very beginning it was never for money, it was never for fame. It was something that's driving you, that's eating you inside. You have to get it out.
How do we hold ourselves accountable? How do we know we are doing something that's meaningful to ourselves first? And therefore it is meaningful for our viewers. If I am spending hours and weeks and months to make this thing, why am I making it. And what does it mean to people when they are seeing it. It has to be beyond, wow this is beautiful, or this is really cool. It has to mean something. To me and to them."


Beili Liu is an installation artist who for most of her practice has focused on the use of space to create transformative experiences for herself and the viewer. She experiments with and puts a lot of emphasis on the exploration of materials, process, and time. Drawing from her life and cultural memory the works often explore issues that she relates to on a personal level and often highlight the importance of feminine strength through the use of meaningful repetition, mending, healing and resilience. And as a teacher who is a working artist she is also able to guide and inspire her students with the wisdom she has gained doing installations and exhibiting her work all over the world.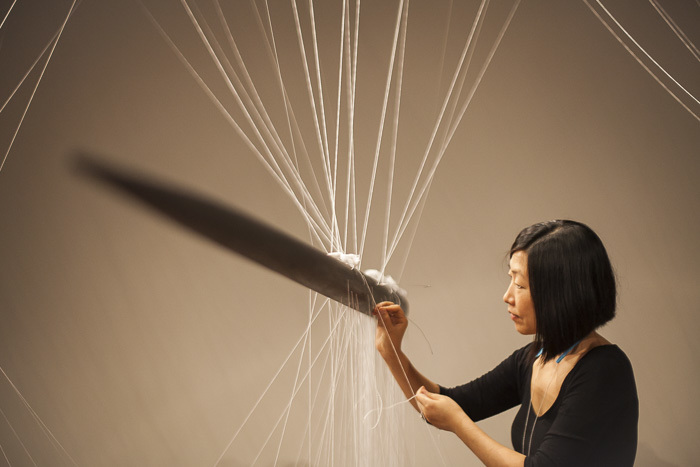 Beili installing AMASS at University Gallery, Texas State University, San Marcos in 2013 Photo by Scott David Gordon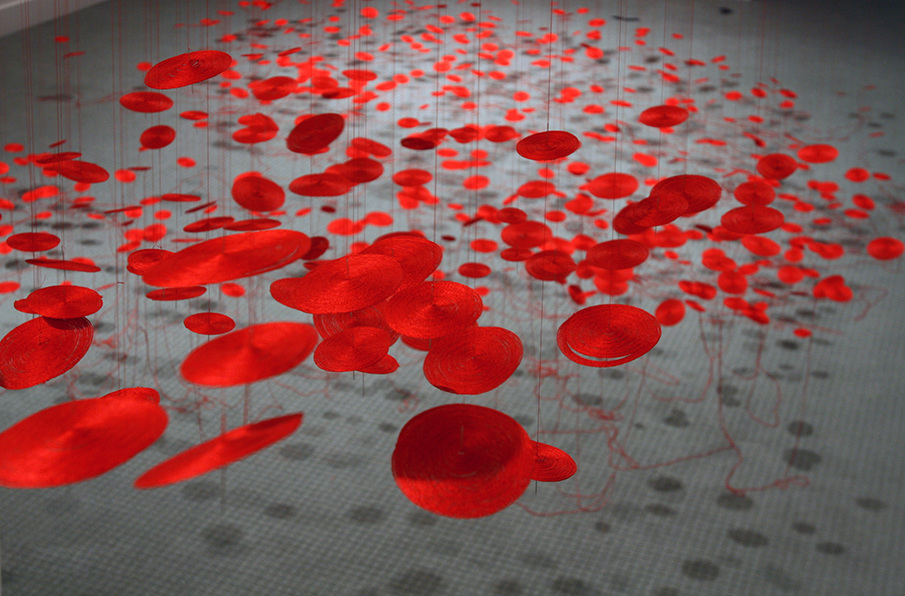 Lure/Rise, Chinese Culture Foundation, San Francisco, photo by Frank Jang


Bio courtesy of Beili's website
Beili Liu is a visual artist who creates material and process-driven, site‑responsive installations. Oftentimes embodying transience, fragility, and the passage of time, Liu's immersive installations are engaged with multifaceted dichotomies: lightness contrasted with heft, fierceness countered by resilience, and chaos balanced by quiet order. Working with commonplace materials and elements such as thread, scissors, paper, stone, fire, and water, Liu manipulates their intrinsic qualities to extrapolate complex cultural narratives.
Liu's work has been exhibited in Asia, Europe and across the United States. She has held solo exhibitions at venues such as the Hå Gamle Prestegard, Norwegian National Art and Culture Center (2016, 2011), Hua Gallery, London, UK (2012), Galerie An Der Pinakothek Der Moderne, Munich, Germany (2011), Elisabeth de Brabant Art Center, Shanghai (2009), and the Chinese Culture Foundation, San Francisco (2015, 2008). Liu's work has been showcased in group exhibitions at the National Museum for Women in the Arts, Washington, D.C. (2012), Hamburg Art Week, Germany (2012), the Kaunas Biennale, Lithuania (2011), and the 23rd and 25th Miniartextil International Contemporary Fiber Art exhibitions in Como, Italy (2015, 2013), among many others. Beili Liu is a 2016 Joan Mitchell Painters and Sculptors Grant recipient. Liu has been designated the 2018 Texas State Artist in 3D medium by the Texas State Legislature and the Texas Commission on The Arts.Born in Jilin, China, Beili Liu now lives and works in Austin, Texas. Liu received her MFA from the University of Michigan, Ann Arbor, and is a Professor of Art at the University of Texas at Austin.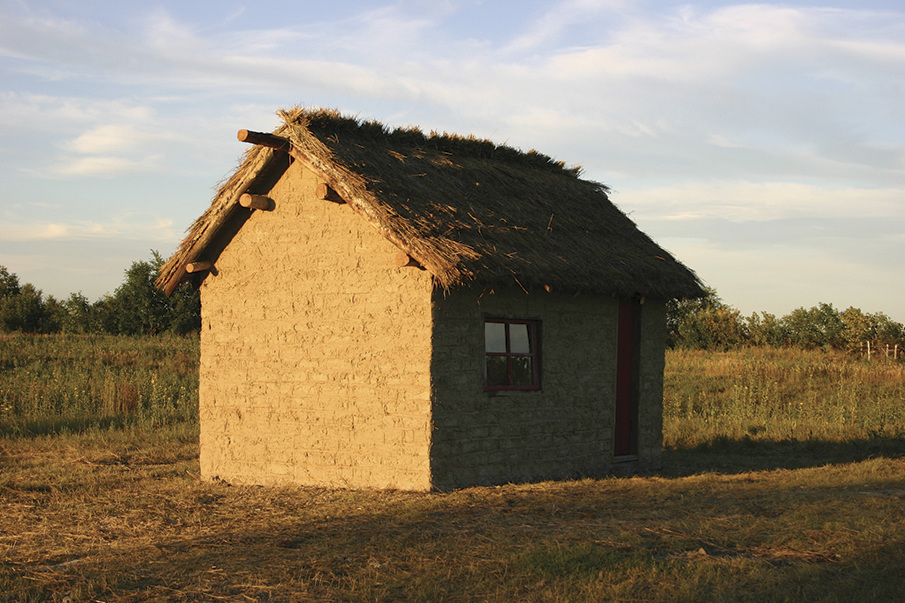 The Little House Stands on the Prairie, Permanent Installation, Adobe bricks, wood, straw, newspaper, glass, hardware, 7'x14.5'x10.5' Art Farm, Nebraska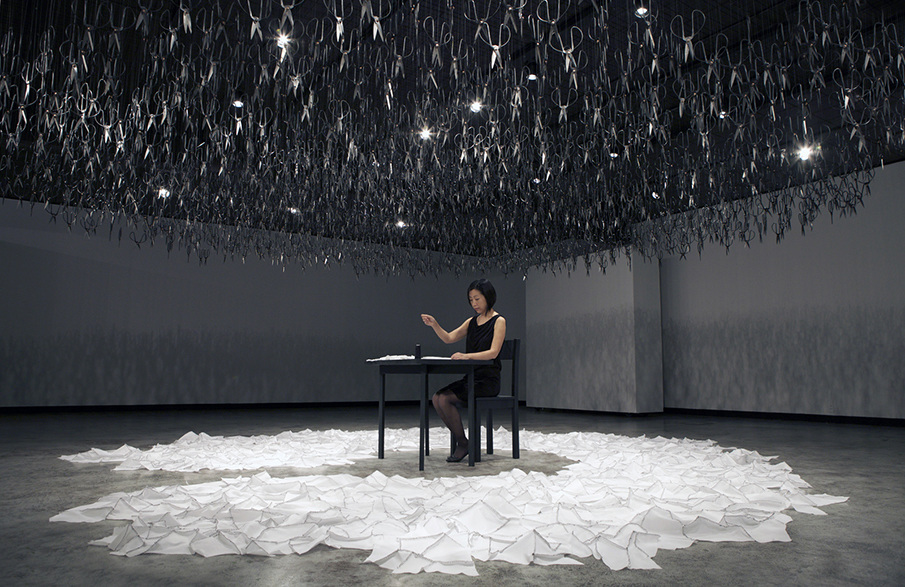 The Mending Project / 补缮工程, 2011, Iron scissors, Fabric, thread, needle, mixed-media, at Women & their Work. Photo by Blue


Some of the subjects we discuss:
Intro
Material/Time
Play/Studio practice
Red Thread
Each and Every
Migrant children
Growing up in China
Sewing and working
Lost generation
Separation from parents
Move to Shenzhen
Made in China
Migrant workers
What we share
Art growing up
Love of writing
English-Chinese
Culture shock
Resilience
Taking for granted
Being a teacher
Advice to students
Graduate program
Encouragement
Just do it
Di-Da installation
Parents support
Little house/Art Farm
House in China
Building the house
History/meaning
Timeframes
Perfection/enough
Sanctum/Fathom
Migrant deaths
Feather meaning
Tar and feather
Related installations
Women & Their Work
The Mending Project
Scissors
Feminine strength
Joan Mitchell Center


Banner photo by Scott David Gordon. Part of the Panorama365 project.
This interview has been edited and condensed for clarity.
Intro music generously provided by Stan Killian