B Shawn Cox
Episode 108
·
March 2nd, 2023
·
1 hr 5 mins
"The more I know about me and the more I explore who I am and why I am, trying to be objective about that, I think that transfers into the work"
B Shawn Cox is a Texas artist who is best known for his iconographic figurative western cowboy paintings on fabric, realized in vivid colors and patterned layers. He also uses similar images in his digital lenticular work where your shifting perspective creates movement in each piece, with the use of juxtaposing portraits. Then there are also his meticulously constructed dimensional collages which transform 2D into 3D.
Shawn has figured out how to combine these disparate bodies of work into cohesive looking and feeling exhibitions. This approach keeps things exciting for the viewer as you never know what you might see. The work is playful, adventurous, and exciting at first glance but can be delved into deeper for a full gamut and range of thoughts and ideas. Currently Shawn is exploring western societal and standardized mythologies, reflected and processed from a personal standpoint. He is looking at where he came from and where he is now, and the influences of the kinds of iconography that society celebrates in conscious and unconscious ways.
Growing up in West Texas with a desire to be creative, but with limited means, taught him to see more possibilities of use in everything around him and a somewhat contrarian approach to the rules of around what is possible. Even though his family was in ranching, he chose to leave and focus on academia, studying and practicing both architecture and law. And consistently through the decades in his spare time he took art classes and the commitment and momentum grew until he got the attention of galleries and collectors alike.
Shawn is really fun to talk with and is one of the nicest people I know. An inspiring thing about his art practice is what seems like an unwavering dedication to evolving the work and fearlessly trying new things. That keeps things fresh and fun.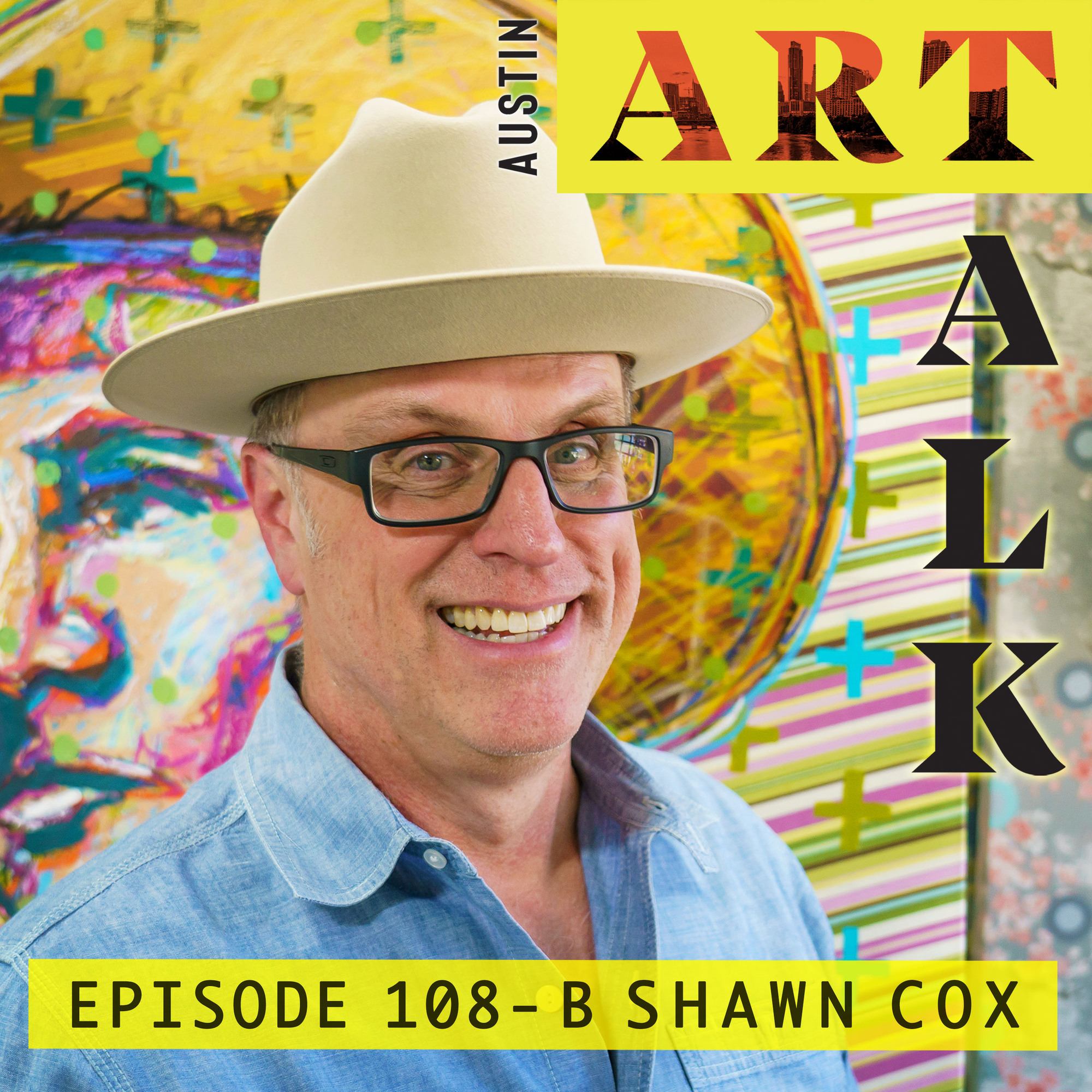 This interview has been edited and condensed for clarity.
The podcast is sponsored by Ivester Contemporary and East Side Picture Framing
Intro music generously provided by Stan Killian