Becca Borrelli - Sensitive As F**K
Episode 86
·
April 13th, 2020
·
1 hr 4 mins
Becca Borrelli is an illustrator, teacher, story teller, and part of The Lemon House where she has her art studio, which will also be hosting an upcoming Process Over Product Art Series. Becca also just launched her own podcast Secret Sauce, and I highly recommend you check it out. We talk about her journey as an artist, teacher, and small business owner, and talk a lot about how sensitivity can be reframed into a strength instead of a weakness.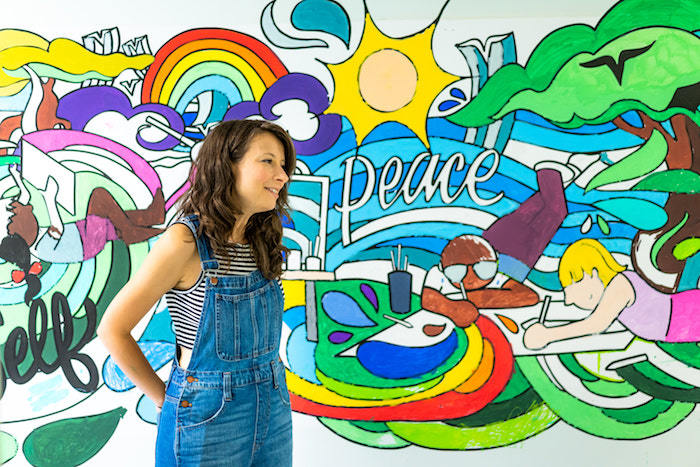 The following text is courtesy of Becca's websites
Becca Borrelli is an admirer of doodling, and art teaching. Since graduating with a MA in Art Education from The University of Texas, she has been working as an art teacher at The Contemporary Art School in Austin, and establishing an illustration business.
She is inspired by the invisible connections between all things, and her work aims to be a playful, bright, and hopeful interpretation of the world's whimsical and magical sides. She has fallen in love with her hometown in Austin, TX where she spends free time exploring the town with her husband and their super-pups Layla and Rose.


Becca's new podcast "Secret Sauce"
Welcome to Secret Sauce, a podcast about the secret ingredients in life and work, hosted by Becca Borrelli. Secret Sauce explores artistry as a helpful framework for inspiring meaning and understanding in our everyday lives.
The Lemon House is a working studio for three Austin based artists: Katherine of Bliss Kid Yoga, Allie of Stampworthy Goods, and Rebecca of Rebecca Borrelli Illustrations.
We are of the mind that just because you are a solo entrepreneur does not mean that you can't have the same community of co-workers you would in an office. We work along side each other in our studio, but also open our studio for open house shopping events, potlucks for makers, and other community events.
1713 E 12th Street
Austin, TX 78702
Instagram: @lemonhouseatx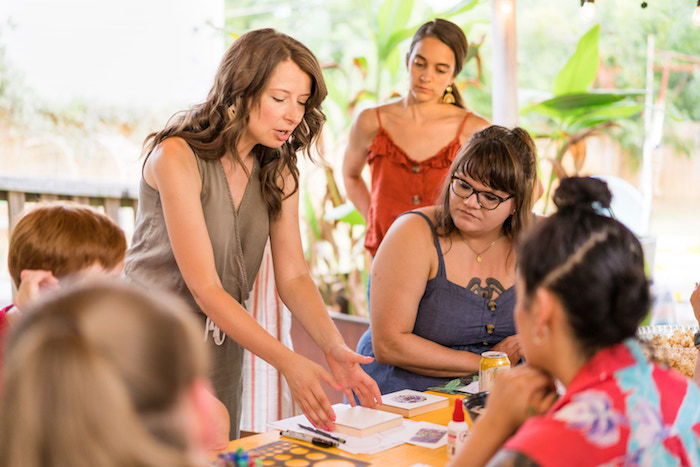 This interview has been edited and condensed for clarity.
Intro music generously provided by Stan Killian